Lets start from the beginning
How

The

Iconic

Bursch

Brand

Was

Born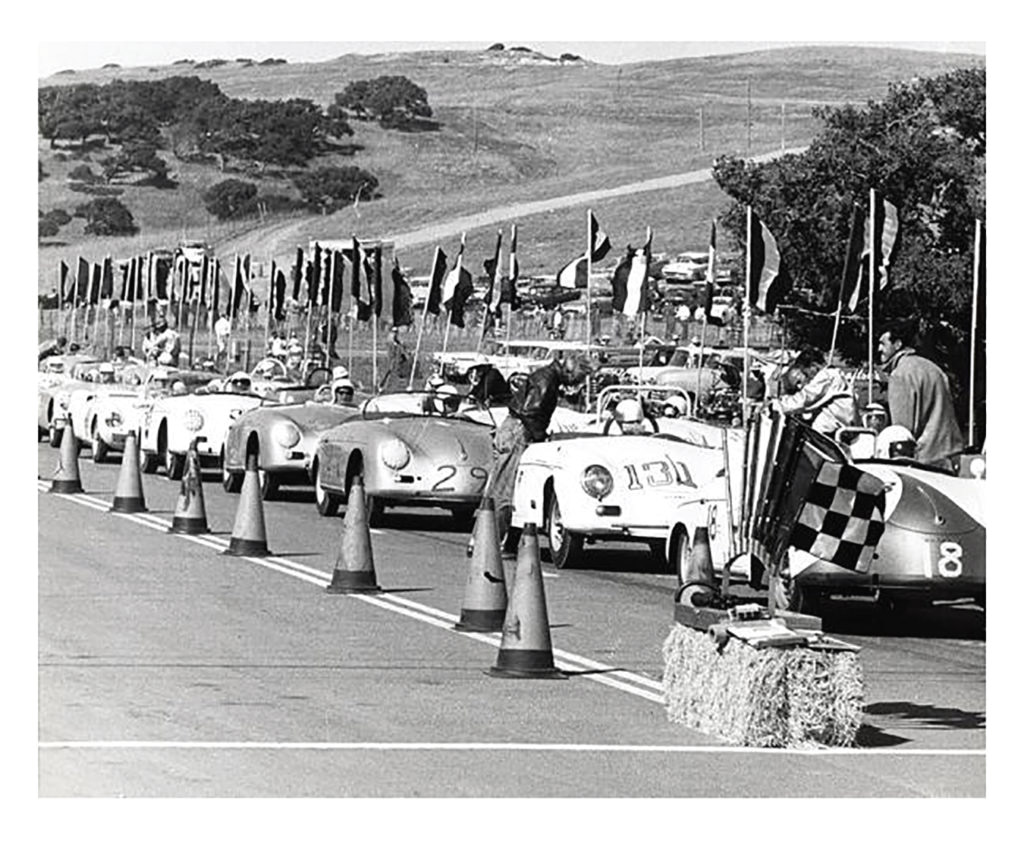 The car culture of Southern California was in full swing by the mid-fifties and Roger Bursch and Doug Robinson were at the epicenter. Roger, a talented Porsche mechanic, and racer set up shop in sunny Pasadena California and quickly became a fixture in the community. Doug, a dry lake racer and consummate hot-rodder had a knack for squeezing horsepower from anything with an engine. Noted writer and photographer Randy Wells describes the Porsche scene of the day in his article, Speedster Wars.
An excerpt:
Drivers never put the top up and used the bare minimum of safety equipment since that didn't make their car any faster. And they saved all they could for every go fast hot rod part available. That meant trick venturis, special gearing, open exhausts, and the best-recapped rubber they could afford. Far from Europe and the U.S. east coast, the "Speedster Wars" of the late '50s and early '60s were a moment in time. Races took place in northern and southern California on airports, in parking lots, and over a handful of road courses. It was an era of uncomplicated competitiveness. Everyone had the same equipment.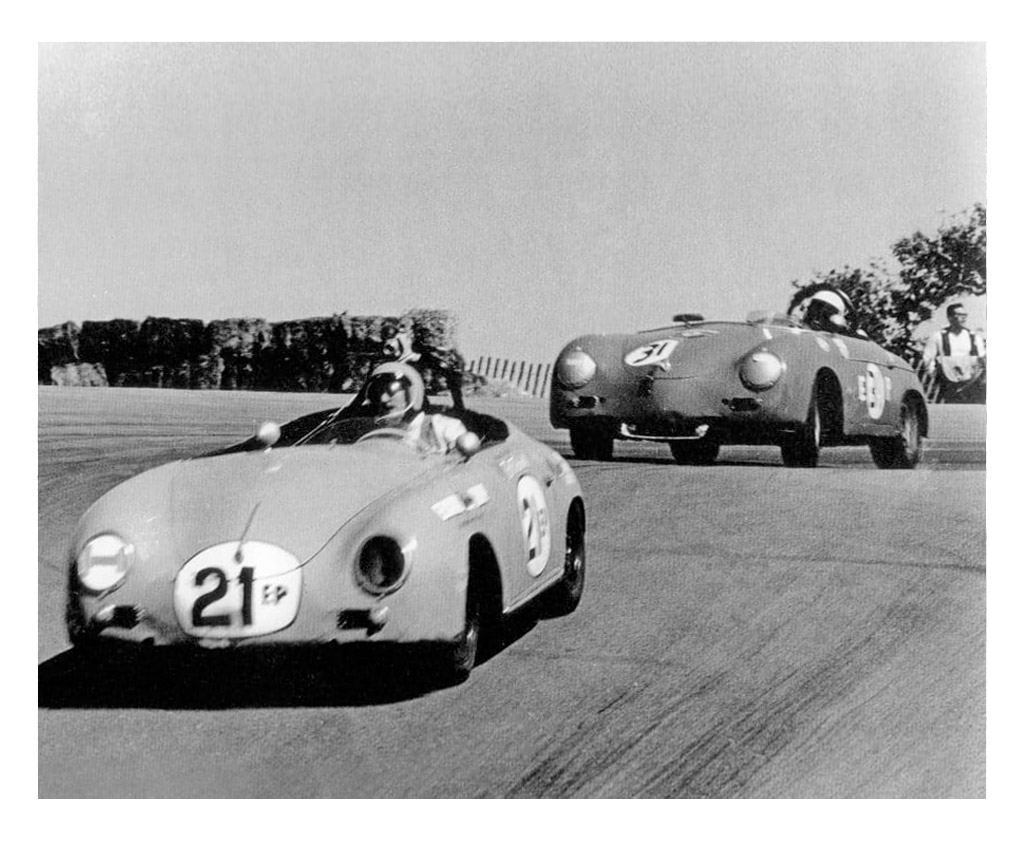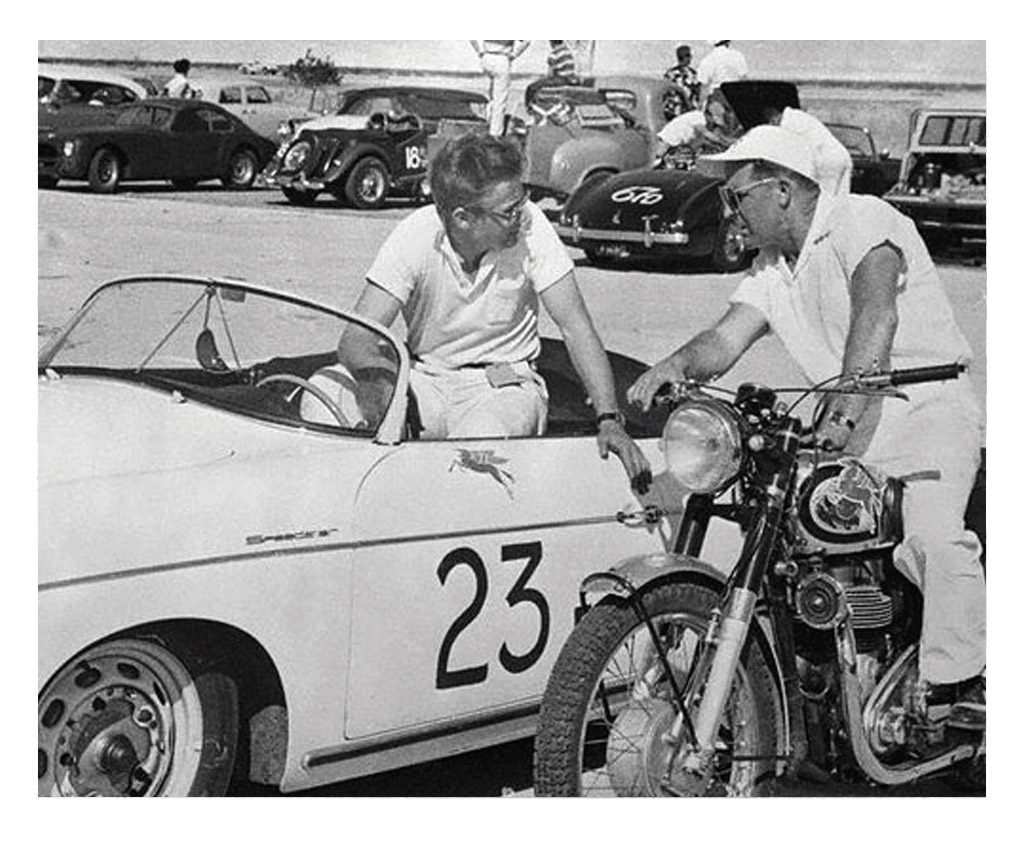 To fully understand the times, it's helpful to consider the California Speedster Wars drivers. There were the professionals like Dan Gurney, Skip Hudson, Roger Bursch, George Folmer, Ronnie Bucknum, Scooter Patrick, Davey Jordan, Alan Johnson, Bob Kirby, Walt Maas, Denny Harrison, Dale Hersh, Don Wester, and Wyn Robertson. Bruce Jennings and Milt Minter drove the Carrera GT Speedsters. Jennings (a.k.a. King Carrera) went on to win three national SCCA championships in his "giant killer" Porsche.
Your position at the finish line had more to do with the risks you were willing to take and who showed up that day. Yep, the times were good. You lived in the moment, one race at a time. Prize money barely covered your gas, and nobody thought it would last forever. It didn't. Neither did the tracks. Roger's quest for more speed at the track led him directly to his friend and go-fast guru Doug Robinson. Together the men developed the seminal headers and exhausts that would carry the Bursch name. The designs proved quite successful and soon Roger's friends and competitors wanted a Bursch system of their very own. By 1967 Roger Bursch, with driver Alan Johnson piloting a 911S had won the SCCA Class C Production using an exhaust system of his own design. An iconic brand was born.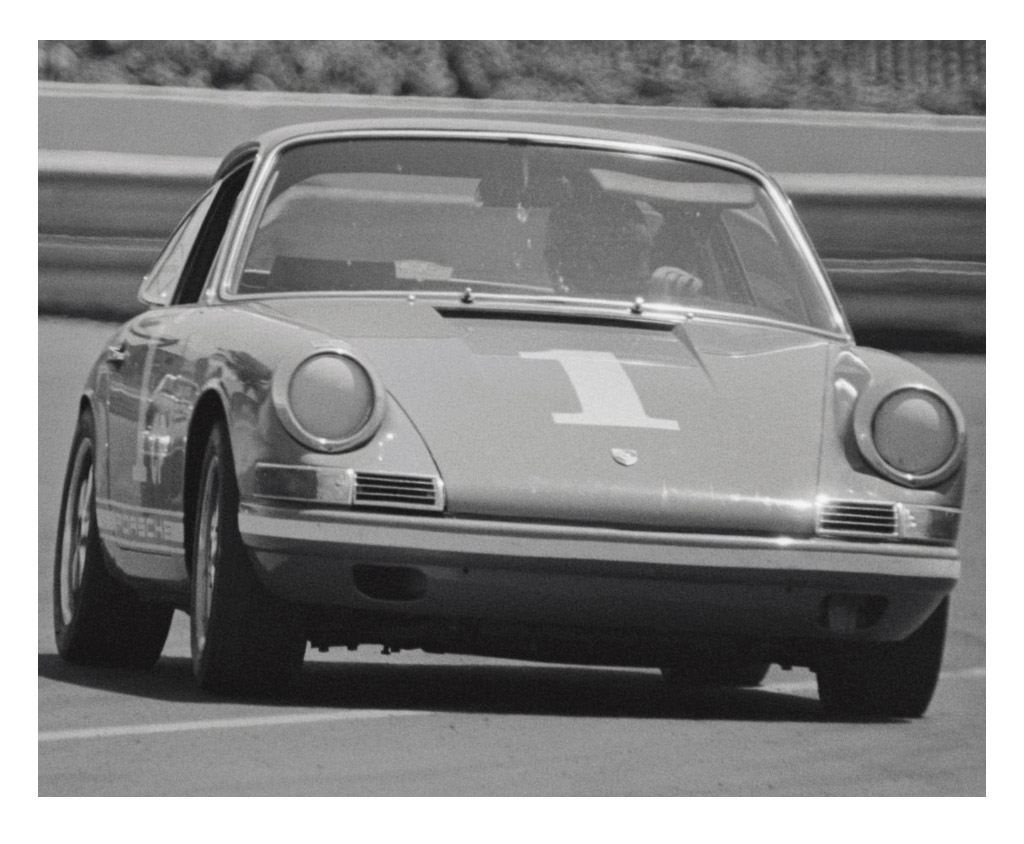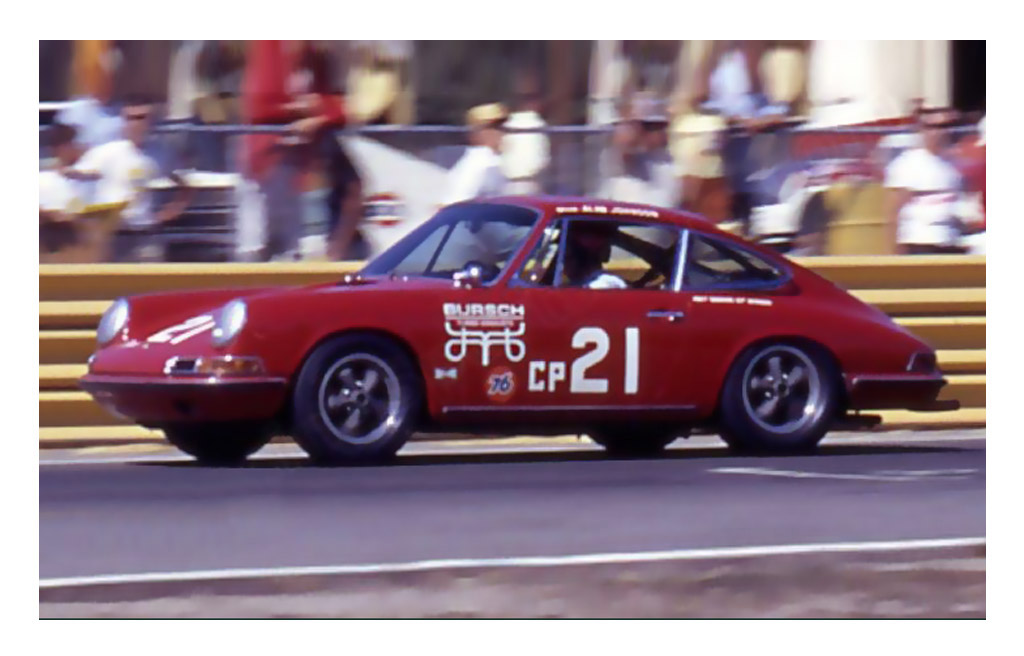 The 1970's and 80's brought new models to the Porsche line up and Bursch quickly expanded with popular offerings for the 914 and 924 among others. It was during this time Doug Robinson took over from Roger. Roger focused on his thriving Porsche speed and repair shop while Doug continued the Bursch tradition and continued the development of their aftermarket exhausts. Today, nearly sixty years after the incarnation of the Bursch Exhaust we continue Roger and Doug's legacy exactly as they would have expected. Affordable, American-made exhausts designed with quality and performance in mind.